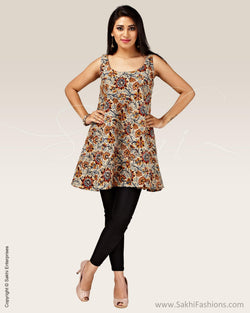 sakhifashionsin
RTP-9495 - Beige & Multi Pure Cotton Top
Pure Khadi Cotton featuring hand block print detailing with crea on Multi colour. This can be worn as a top or even as a summer dress. You can even choose to layer this stylish sleevless top with a Khadi on top.
Wash Care: Dry Clean only
*Note there might be a slight colour variation.